Women Pants- How To Find The Proper Fit?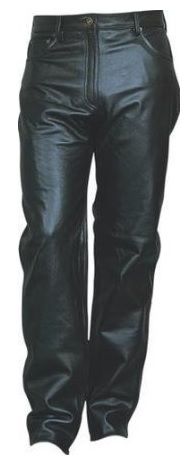 Finding a
good-fitting pair
of women pants
is essential if you want to be comfortable at the office all day long. Women come in all shapes and sizes and knowing what to look for during a fitting will help you choose pants for your professional wardrobe that will complement your style.
Take the following steps to find the proper fit for you.
1- Determine your correct waist style. A classic waist style sits right at your belly button level, while a natural waist is slightly lower. The natural waist is usually a little more comfortable, especially if you bend and stretch during the day.
2- Sit down while trying on the pants and notice the zipper. If the pants are a good fit, the zipper will lay smoothly along your abdomen. If the zipper pulls or bunches up, try pants with a lower waistline.
3- Wear your office shoes when you try on pants. If you normally wear a 2-inch heel to work, do so when shopping. You need to know the correct length as well as how it will look when you're at work.
4- Notice the hemline of the pants when you sit down. If it rides up too high, your pants might be too tight. Try a larger size or look for fabric that relaxes smoothly on your leg without riding up when you sit.
5- Turn your body in your mirror reflection and notice how the pants fit on your rear. The fabric should ride smoothly over your rump with no evidence of panty lines. Make sure the crotch of the pants does not bind or bunch when you sit and bend.
6- Choose soft comfortable fabrics that don't itch. Nylon blends are smooth against your skin. Avoid knotted tweeds that leave scratchy nubs to rub against your legs.
Try this collection: